Jurassic Diner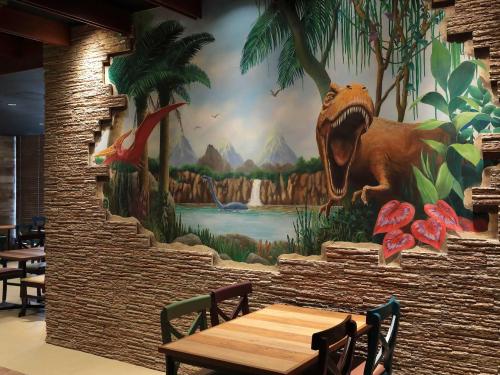 Time slip to the ancient world of dinosaurs!
The restaurant has a spacious interior likewise a dinosaur theme park!
We would like to bring you a buffet-style breakfast with 40 different menu,
which includes Japanese, Western, and Chinese cuisine, to start your day.
We have a 'Power Salad' corner, low buffet stands for kids,
a dessert bar where you can custom-made your Parfait, and dinosaur-shaped nuggets for happy kids!
In Jurassic Diner, we hope to provide you an exciting breakfast to begin your day.
Restaurant information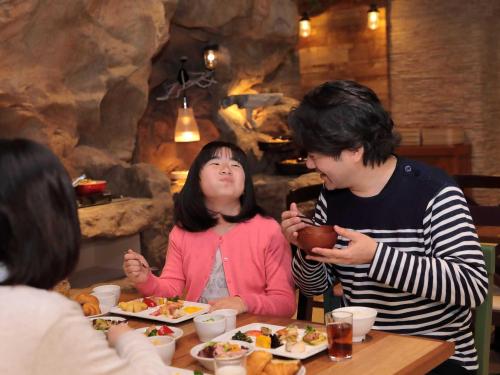 breakfast

price:
Adult : ¥ 1,800 (over 6 years old)
Children : ¥ 900 (3 years old to 5 years old)
FREE for kids aged between 0 year old to 2 years old

Opening Hours : 06: 30~09: 30
Capacity  : 50 seats
Location : 1F
* In response to the new coronavirus infection, from the perspective of preventing the spread of infectious diseases,
We will provide a set menu temporarily from the offer on Wednesday, March 4, 2020.
0-2 years old: Free / 3-5 years old: 900 yen / 6 years old and over: 1,500 yen